Justin Zalewski is a people-centered design leader with 10+ years of experience in product design, product strategy, and service design.

As a Senior UX Manager at Evernorth, Justin leads a team of UX designers to work on a product that is used by tens of millions of people, and directly drives billions in revenue each year. He is responsible for driving the vision, strategy, and execution of the pharmacy benefits member experience.

As Director of Product Design and Strategy at Studio Science, Justin led a team of product designers and worked with clients to solve business problems through design. He led projects with clients ranging from market-leading tech companies to Fortune 500 brands. Clients include: Angi, Cummins, Genesys, Mailchimp, Simon, and Stack Overflow.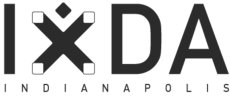 Justin has a passion for community and mentorship, and co-organizes the Indianapolis chapter of the Interaction Design Association (IxDA)—a global professional network dedicated to the practice of designing interactive digital products, environments, systems, and services.